IV MEETING (VIRTUAL) «GENDER PERSPECTIVES IN ARCHITECTURE»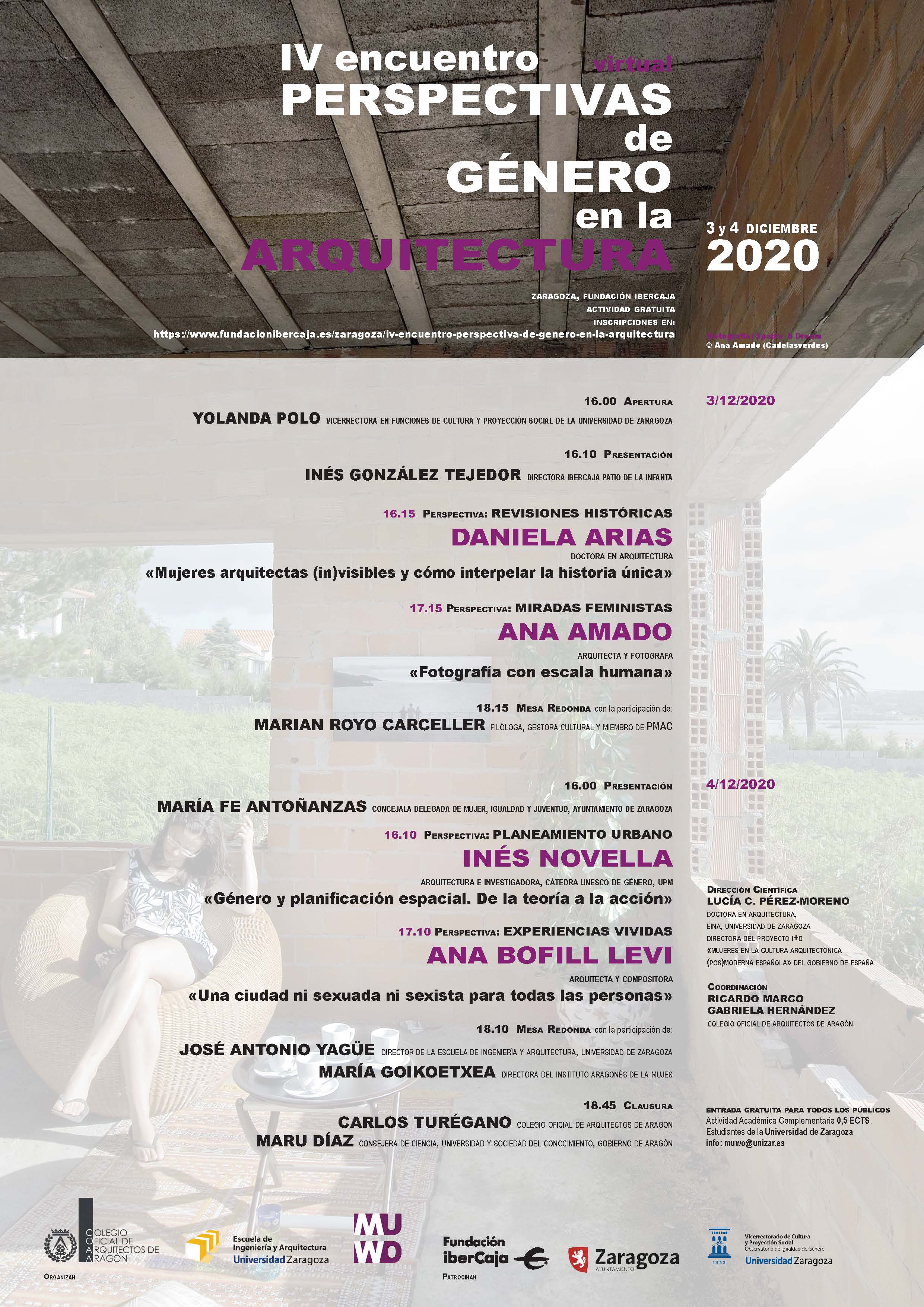 Last December 2020 took place the IV Meeting on «Gender Perspectives in Architecture».  Due to the Pandemic situation it was in virtual format.
This instalment has had lectures by Daniela Arias, Inés Novella, Ana Amado and Anna Bofill Levi.
LECTURES
Perspective 1- History of Women. Daniela Arias, "(IN)VISIBLE women architects and how to confront canonical history".
Perspective 2 – Female Gaze. Ana Amado, "Photography with human scale".
Perspectiva 3 – gender planning. Inés Novella, "Gender and planning".
Perspective 4 – lives experiences. Anna Bofill Levi, "Neither a sexed nor sexist city".
4º meeting «gender perspectives in architecture»