The most relevant shift that architecture has undergone throughout the 20th century was the incorporation of women into its practice. In the case of Spain, this situation coincided with the transition from the late Franco Regime to the current Democracy. MuWo research project studies the difficulties of that incorporation and analyses the contributions of women architects to the Spanish built environment and the difference of their female gaze.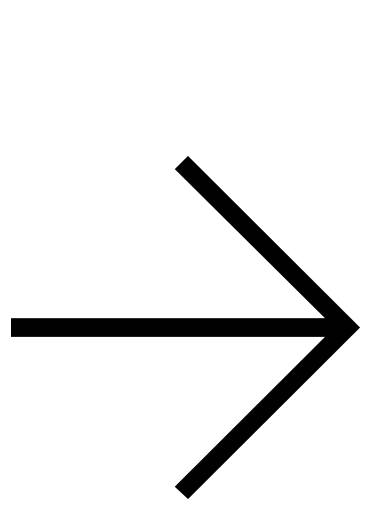 Read more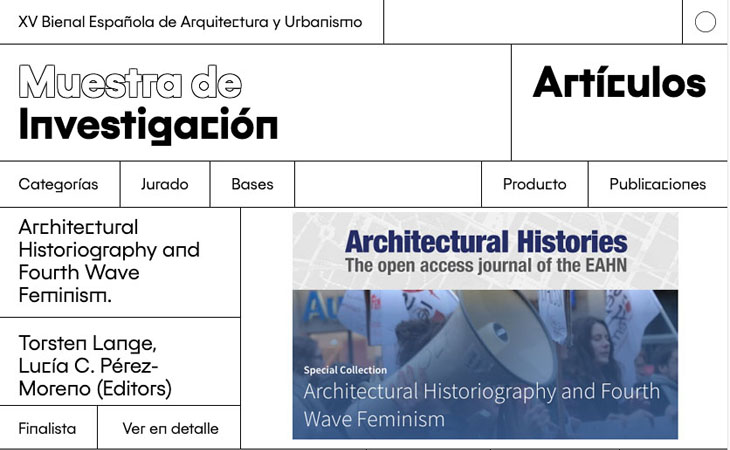 Shorlisted! XV BEAU – Research Category
Architectural Historiography and Fourth Wave Feminism
18/12/2020
Special Collection publishes in Architectural Histories, the journal of the EAHN (European Architectural History Network). ISSN: 2050-5833.
Edited by Torsten Lange (TU Munich, DE) and Lucía C. Pérez-Moreno (University of Zaragoza, ES).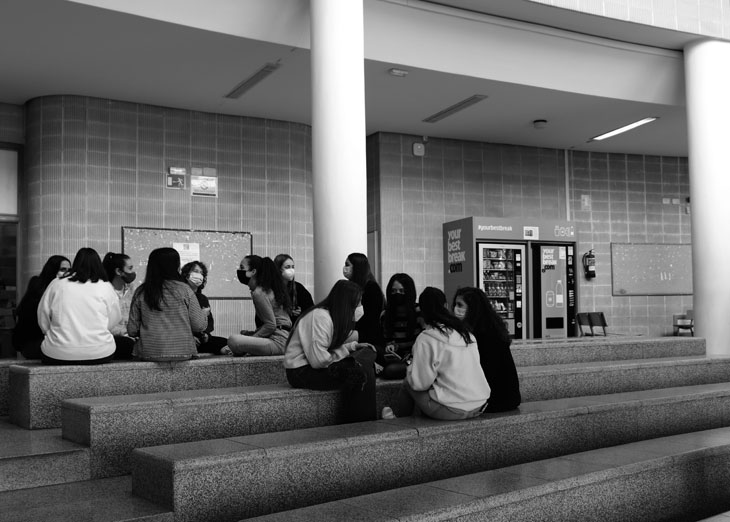 Last articles about the work of: Isabel García Elorza, Belén Moneo, Marisa Sáenz Guerra, Cristina Vallejo, Blanca Lleó, Carmen Espegel y Atxu Amman.
Proyecto Progreso Arquitectura 24, 2021. «An invisible building. New Lecture Room Building or the Faculty of Law of the University of Zaragoza, 1983-1996». 
Buildings 11 (4), 2021. « Extending the Architecture of Collective Housing: Towards Common Worlds of Care».
Res Mobilis 13 (2) 2021. «Conexiones filiales y transversalidades femeninas: Belén Moneo Feduchi, Marisa Sáenz Guerra y Cristina Vallejo Llopis».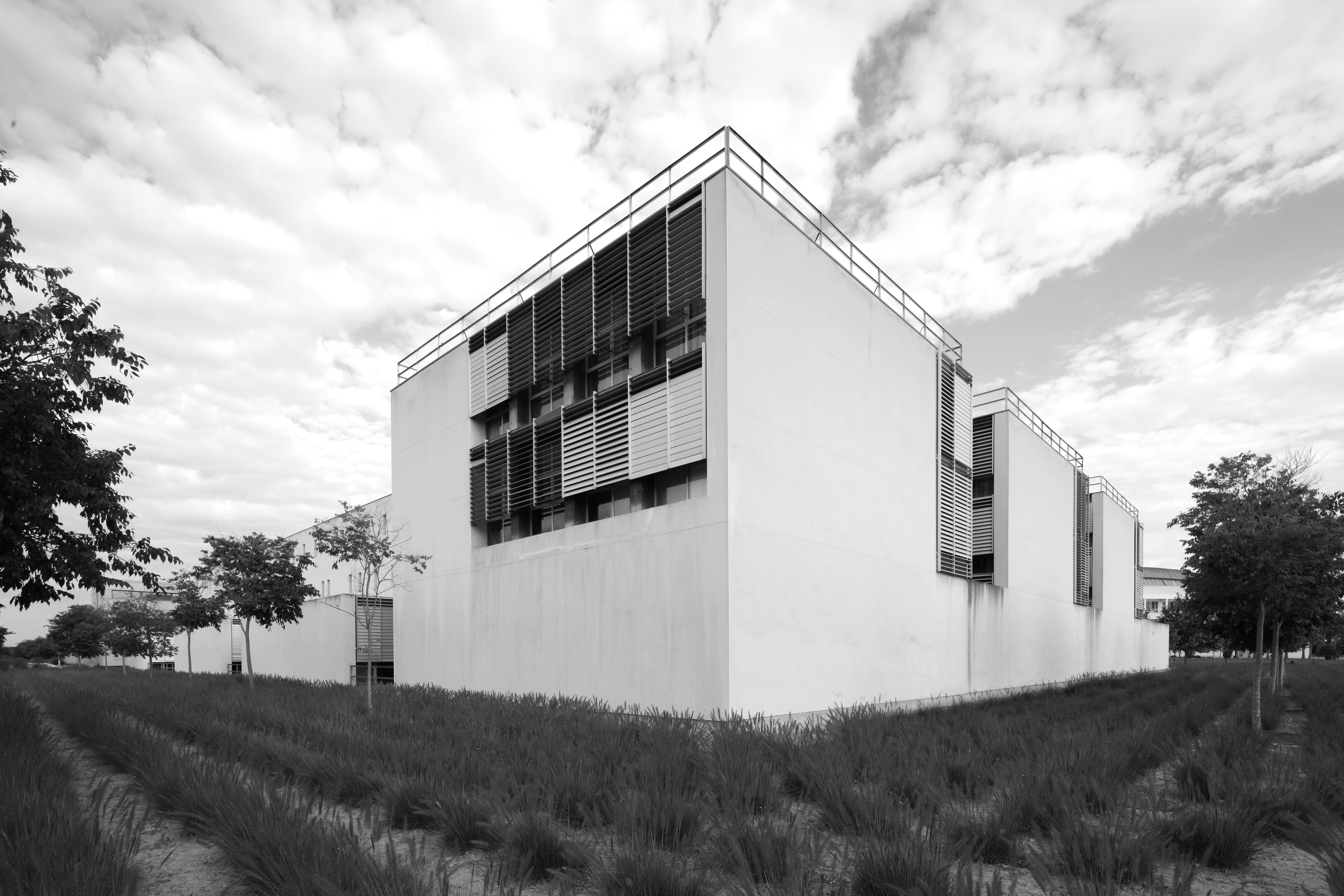 Read articles on the project in the news.